Saint Matthew's Episcopal School does not discriminate in regard to race, creed, color, sex, or national origin. 
Have you visited Saint Matthew's?
Pre-K 3: Saint Matt's Minnows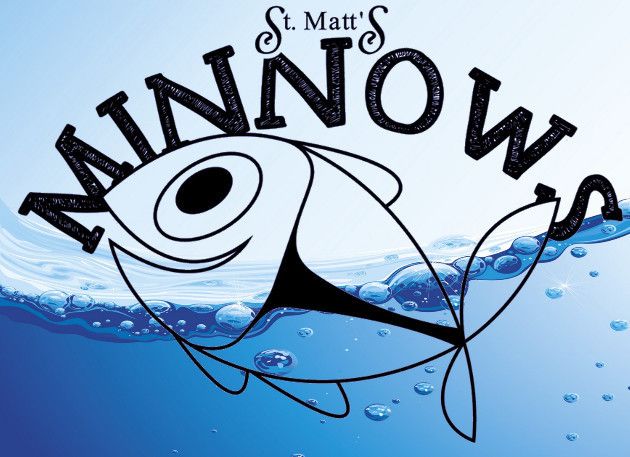 The Pre-K3 class is open to students who are three years old by September 30. We are very excited to offer this opportunity to our church and school families and to the greater Houma community.
The full-day, school-readiness  program is a five day program. Please call (985) 872-5573 for more information.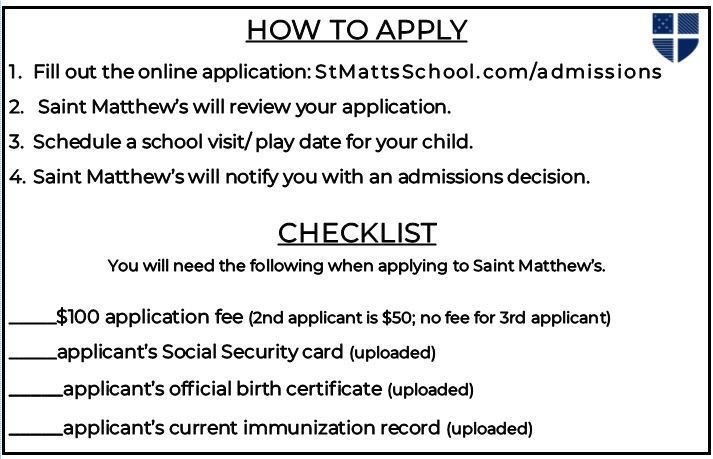 SMES Tuition & Fees 2023-2024
PDF
Please note that SMES tuition and fees include funding for art, technology, STEM Lab, field trips, Health and PE, faculty benefits, and class supplies.  Families will not be assessed additional fees for these classes and activities.
 
FACTS Mgmt. Tuition Payment Plan
PDF
Questions about Admissions?
If you have questions, please let us know. 
Admission Policy
St. Matthew's Episcopal School serves children who are average and above and can adapt to classroom routines. Decisions regarding admission to St. Matthew's are made without regard to race, color, religion, sex or national origin. All admissions decisions are made in the best interest of each applicant. The school provides for the educational needs of the students within the limits of the school's instructional program. Enrollment is contingent on the availability of space in a grade.





 
"St. Matthew's administration, faculty and staff provide a nurturing and Christian environment with a willingness to listen to the concerns of the parents and the needs of their students. In essence, I feel as though I'm leaving my children with my family."